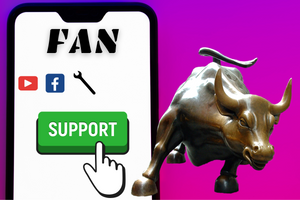 Thank You For Supporting My Channel & In Return I Dedicate To You,
  This donation helps me keep the lights on!
Every FAN membership gets registered with my exclusive fan community memberships contacts list!  
  Every FAN membership donation will receive automatic entry to my closed Facebook group Self Directed Investing.
 As an extra thank you discounts to custom stock tools & affiliated products are included!